The Elemento lab combines Big Data analytics with experimentation to develop entirely new ways to help prevent, diagnose, understand, treat and ultimately cure disease. Our research involves routine use of ultrafast DNA sequencing, proteomics, high-performance computing, mathematical modeling, and artificial intelligence/machine learning. The Elemento Lab is based in New York City at Weill Cornell Medicine and NewYork-Presbyterian Hospital. 
We're revolutionizing healthcare by developing innovative approaches to better predict, diagnose, treat and prevent disease to improve clinical care for every patient.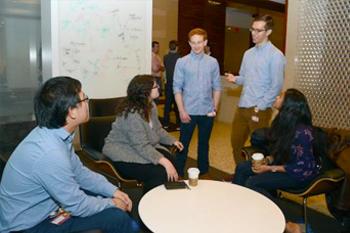 We're seeking motivated candidates to tackle and drive execution of challenging projects.